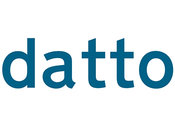 Business Continuity Built From the Ground Up
Best PC Service offers the next generation of backup, disaster recovery and Business Continuity solutions from Datto. This new family of solutions brings together Datto's robust software platform, custom hardware, a new virtual option, and our expert support and service — all connected to the secure cloud.
Intelligent Business Continuity is the entire process, start to finish, that keeps a business' operations running. The elements of continuity are:
Image-based backup
Hybrid cloud-based backup
Instant Virtualization
Superior Recovery Time Objective (RTO) – How much time can your business afford to be down?
Incomparable Recovery Point Objective (RPO) – How much data is a business willing to lose?
Mitigates downtime
If a piece is missing, it's not continuity, from the type of backup, instant virtualization to the secure cloud, complete system recovery, all while maintaining the means to keep a business operational and open for business. Continuity is a key differentiator for businesses today.
Find Out What Datto Product Is Best for You

Siris
The Datto Siris and Siris 2 products fully leverage instant on and off-site virtualization to deliver business continuity in the event of a disaster. The Siris was Datto's first business continuity product and is a simple yet effective solution.
Alto
The Datto Alto 2 is the best robust and cost-effective backup and business continuity solution for small businesses. Need to scale up? The Alto XL can meet the needs of a medium-sized business.
NAS
Datto NAS is smart, scalable storage that connects to the secure cloud. It takes the NAS performance to the next level, adding snapshotting and syncing to the cloud.