"Fast, flexible, and easy-to-use, AVG CloudCare™ is the first cloud based security platform 'Right Sized'
for Small Businesses."
AVG CloudCare™ is the free cloud-based administration platform with "pay-as-you-go" services that make it easier to manage and protect your small business. Free remote management tools, one-click service, and user activation plus easy policy deployment help to save you time and money. Making more money, lowering your costs and saving time is this simple. Why complicate?
With AVG CloudCare, you get instant overview of all your employees' systems, can deploy real-time software updates without the hassle of license keys, and can activate or deactivate any service with just one click. Let Best PC Service monitor and maintain all of your PC settings and alerts or you can manage your PCs through the easy to use web portal.
AVG CloudCare™ Services from Best PC Service
As an official AVG CloudCare Launch Partner, we offer 30-day trials to promote three complementary security services to your users and convert them without any pain: Anti-Virus Service, Remote Control, and Content Filtering Service are only a few clicks away!
Anti-Virus Service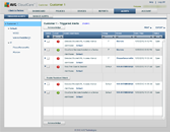 Enjoy peace-of-mind protection across all your computers, without having to worry about individual software licenses. With AVG, you will rest easy knowing you're covered with only the latest and best in antivirus technology with Best PC Service's proactive management via the AVG CloudCare platform:
World-class Endpoint Security Software
AVG Online Shield™
AVG Identity Protection™
Password protection
Firewall
Anti-Rootkit
Automated remote updates and scans
NEW Content Filtering service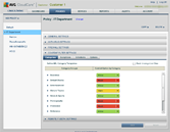 Your business is losing money today from employees who shop and social network on company time. Increase productivity with advanced, real-time content filtering and block access to the websites that suck time and money from your business:
Fast, real-time content filtering
No hardware required or complex software set up
Simple white or black listing of websites
11 predefined supergroups containing 60 categories of over 60 million websites, with thousands added on a daily basis
Instant reporting of content-filtering violations
Flexible time scheduling
NEW Remote IT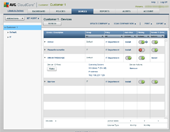 Also key to AVG CloudCare is AVG Remote IT. Available immediately in beta version, AVG Remote IT is a free tool that lets you remotely access and trouble-shoot issues on end user devices from anywhere. With Remote IT you can:
Remote control PCs
Transfer Files
Use Wake On Lan to turn on sleeping machines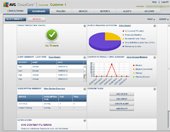 AVG CloudCare also includes:
Remote, one-click deployment for installs and activations, eliminating the need for costly on-site visits
Keyless licensing and easy-to-use preset policies that remove administrative hassles in managing accounts
Real-time updates and automated upgrades for up-to-date protection and security
Customizable reports that showcase the value AVG CloudCare provides
We've seen the Road map. More is on the way!
As one of the small number of official AVG CloudCare Launch Partners we are privy to many of the features that will be implemented over the next few months. In fact, we are working directly with AVG to add to add those features. All we can say is WOW! You will not be disappointed in what AVG is giving you for a very small price. We use AVG CloudCare in our business and so should you.
Why Buy from Best PC Service?
Why buy your AVG from anyone else? The only one within several hundred miles of Lexington, Nicholasville, Wilmore, Georgetown, and Richmond is Best PC Service. We've been testing this product since October of 2012. We are experts in small business security! How about your computer guy?
Call us today for your FREE 30 day trial! One of our security experts will quickly setup your no-obligation trial and have you breathing
easy in no time!