Are You Constantly Waiting For Your Current Computer Consultant to Return Your Call and Come Onsite to Resolve Even the Smallest of Issues?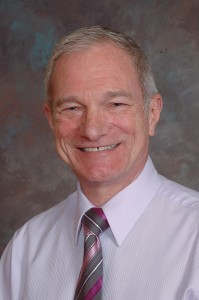 Hi, my name is Tony Priestley, President of Best PC Service. We hear this time and time again, "We have a computer 'guy' managing our network and he never answers his phone. It can take hours to get a response, let alone actually start working on the issue." This is the single biggest complaint we hear when we talk to small businesses in Lexington and it's surrounding areas.
No More!
I think it's time someone finally got it right. That's why we decided to break free from the herd and commit ourselves to delivering fast, affordable Small Business computer network support from technicians who really know what they are doing and provide support in a language you understand! In fact, we guarantee we will respond to your support request within 60 minutes! There won't be a language barrier, either. Ask any of our clients and they will tell you that we don't communicate in "geek speak".
Although I don't think this is a new or unique concept, it still amazes me how many companies can't get it right. After all, you and I know that there are many IT consultants out there offering computer support; but a vast majority of them are just doing a lousy job at the customer service level.
In the 10 years we have been supporting the Lexington, Nicholasville, Georgetown, Wilmore, and Richmond areas we have honed our craft to become one of the most respected Outsourced IT Services firms in the country. Our Best PC Managed Services is excellent; more importantly, our support IS exceptional.
Of course, I don't want you to take my word for it. Put us to the test. We are offering a FREE Basic Network and Security Audit which will provide you with details on the health of your network and allow you to get to know us better.
One final note to prospective clients. Outsourcing your IT can be stressful and I know there is always a little doubt on whether you are making the right decision. We want to remove all doubt. We have a 30-day Risk Free Guarantee. If you sign up for Best PC Managed Services and for any reason are unhappy with the level of support you are receiving we will refund any money you have paid us! I hope that makes your decision a little easier.
I look forward to hearing from you in the near future.
Sincerely,
Tony Priestley

Areas Covered
We provide a range of Computer Support, Network Services, Computer Repair, Managed Services, and IT Consulting for Central Kentucky. This area includes Lexington, Nicholasville, Wilmore, Georgetown, and Richmond. If you are outside of this area, don't let that stop you from contacting us. Get in touch with us and we will see how we can help you or your business with their IT needs.