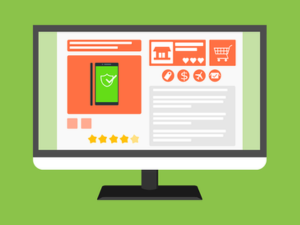 Point-of-sale (POS) systems have revolutionized how businesses conduct transactions. However, they are more than simple cash registers. Online POS systems, in particular, offer convenience and accessibility. They help streamline payments, track inventory, and manage customer data. As a result, they have become indispensable tools for modern businesses. 
Businesses are adopting mobile POS terminals, with the global market expected to reach $53.3 billion by 2028.
Benefits of POS Systems for Your Business
The following are just some of the benefits you get from POS Systems:
Efficiency. POS systems automate sales transactions. They speed up the checkout process and reduce errors from manual data entry.
Inventory Management. These systems track inventory levels in real-time. They ensure you always have enough stock.
Customer Relationship Management. POS systems can store personalized customer data. This can enable you to create custom offers and rewards programs that foster loyalty.
Reporting and Analytics. Access to comprehensive sales data allows you to make data-driven decisions and identify trends. 
Consider the story of a small cafe struggling to keep up with the lunchtime rush. By implementing an online POS system, the cafe was able to streamline the ordering process, improving its efficiency and customer satisfaction even during peak hours. 
Moreover, the system's inventory management capabilities enabled the café to optimize its stock levels. As a result, it reduced waste and cut costs.
Safeguarding Your Business and Customers
POS systems also play a crucial role in protecting your business and customers. Here are some ways a POS system can support your company:
End-to-End Encryption. End-to-end encryption in POS systems protects credit card data from entry to delivery.
Data Backup and Recovery. Online POS systems store your data in the cloud. It backs up your data, making it recoverable during system failures or other unforeseen circumstances.
Fraud Detection and Prevention. POS systems can come equipped with built-in fraud detection features. They enable you to identify and prevent suspicious activities.
Integrating a POS System Into Your Business
When it comes to implementing an online POS system, consider the following steps:
Assess your needs. Determine your specific requirements. This may include hardware compatibility and customer density.
Research available solutions. Compare various POS systems. Consider factors such as price, features, and ease of use.
Test the system. Providers offer free trials or demos, so take advantage of these opportunities to ensure the system meets your needs.
Train your staff. Ensure your employees are comfortable using the new system by providing thorough training and support.
Track and optimize. Check the performance of your POS system. Adjust as needed to improve efficiency and effectiveness.
Fortify Your Business With a Secure POS System
Using a POS system can make a significant difference in helping your business grow and succeed. It does more than speed up sales and helps you manage your inventory. In addition, a reliable POS system can protect your business and customers from threats and scams by focusing on safety. And by following the steps outlined above, you can get the most out of your POS system.
Keep your competitors from getting ahead by using a POS system before you do. Act now and give your business the gift of a strong, safe, and efficient POS system that will make things run more smoothly, keep your customers happy, and help your business grow. Get ready for the future of shopping and set up your business for long-term s